Towable boom lift 6m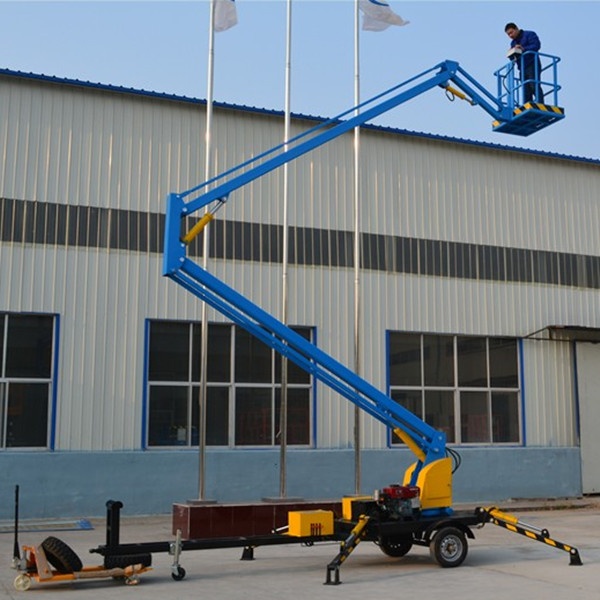 Towable boom lift 6m
Towable boom lift 6m can be mounted on truck or trailers to move from one place to another easily.
Manual or hydraulic outriggers for option.
According to lift driven power, diesel power, battery power and AC power are optional on towable boom lift.
Combination of any two power is OK.
With capacity of 200kg. Working height is from 6m to 16m.
Worker can operate boom lift freely on work cage.

Model: TAB0.2-6
Platform size: 0.9x0.7m
Lift height: 6.0m
Max. work height7.8m
Lift capacity: 200kg
Horizontal reach: 3.0m
Platform leveling: Automatical leveling
Turntable swing: 360°non-continuous turntable rotation
Jib rotation: 100°
Power:
Standard: Electric 220V AC power; as request
Option: Diesel engine/ Battery
Dimension4.8*1.6*1.8m
Anti wind grade: ≤5
Self-weight (kg): 1400kg